The real value of a spare part does not only lie in the cost of the actual component, but in all the savings in time and money, you can achieve if you have the needed spare part immediately available. My experience has taught me that the costs of a plant standing idle while waiting for a spare part to arrive are incomparably higher than the cost of maintaining adequate stocks of spares.
The costs of a plant standing idle while waiting for a spare part to arrive are incomparably higher than the cost of maintaining adequate stocks of spares.
Just think about the last time you asked your internal warehouse for a straight forward spare part to re-start your production and meet your deadline. And, in the worst moment, the news arrives, "we don't have this part anymore. We need to re-order." The result of this inefficiency in spares management may have led to a complete plant shutdown and elevated shipping costs when you tried to get the missing part delivered as soon as possible. Most likely, you felt helpless and disappointed at that moment.
This should never happen to you again.
In this article, I share some of the common problems with spare part stockholding, which I encountered during our plants audits and why it is essential to have a spare parts plan.
Spare parts management analysis is one of the most important phases undertaken during Topfibra's Plant Audits.
I encountered the following problems:
The spare parts were often stored chaotically in separate departments, and new spares were mixed up with worn-out spares;
It was not clear which spare part should be considered as permanent stock or not;
The re-order quantities required for routine management of permanently stocked parts were not clear.
The reasons why this happens are understandable. Tight delivery schedules, demanding projects and efficiency are just some of the daily challenges that you have to face in your Plant.
I know that you always carefully manage all the unforeseen situations in your day-to-day activities and that you are, therefore always working under extensive pressure to keep the line working without stoppages. But investing the time to make a Spare Parts plan will repay you with smooth production, the achievement of the deadline, less stress, and of course, more time on your hands to develop Plant improvements.
So, where does one start? The first step is to identify the spare parts categories, costings, storage, and restocking methods.
Planning to stock each spare part at an appropriate level will help you maintain continuous production line operations and achieve your tight delivery deadlines.
Our Spare Parts Department will assist you with your spares management for your Filament Winding machine – through planned maintenance schedules, spares management, and repair services.
Take the first step today. Sign up to our newsletter and start improving your spare parts management.
For additional help, I prepared a categorization of spare parts that can be useful for your spare parts classification. I divided the spare parts into three categories:
High Risk – Specialized Equipment Components: This first category of spare parts encloses those parts that you have to have on hand because they usually have a long delivery time, and which need to be configured. You may risk being forced to stop your production for quite a long time with significant losses for your Plant. The following spare parts fall into this category:
Main control drives;
PLC – inverters;
Main Shaft for small diameters.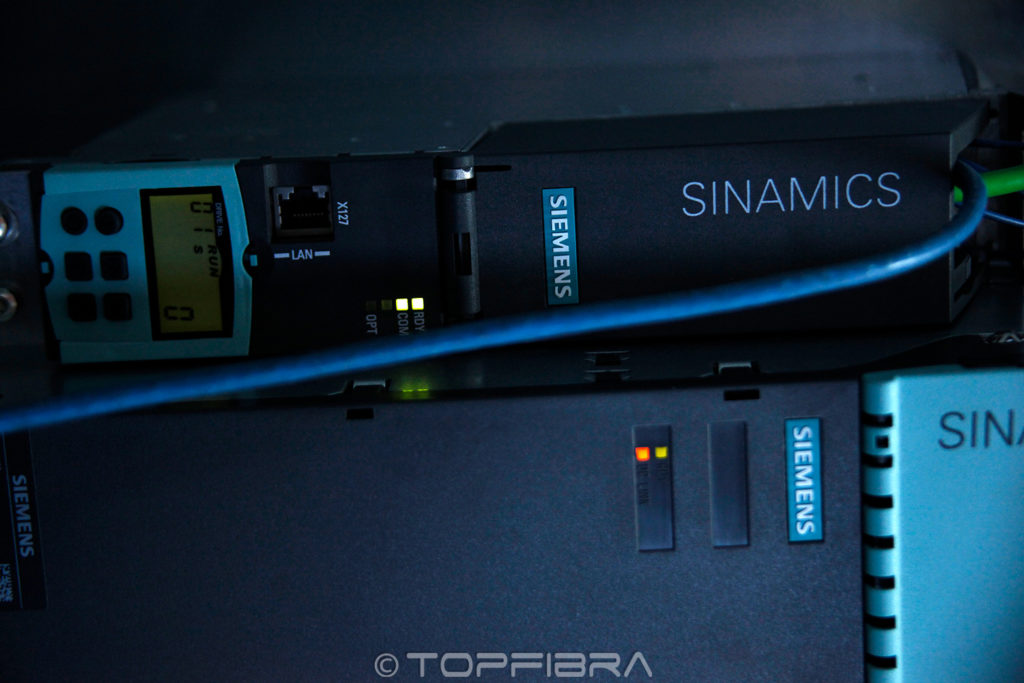 Medium Risk – Commercially available: The second category includes parts that should be kept in stock because of their shorter delivery time. Their failure results in shutdown; however, they are more easily procured. The following spare parts fall into this category:
Steel Band;
Cutting and grinding disk;
Chopper blades and springs.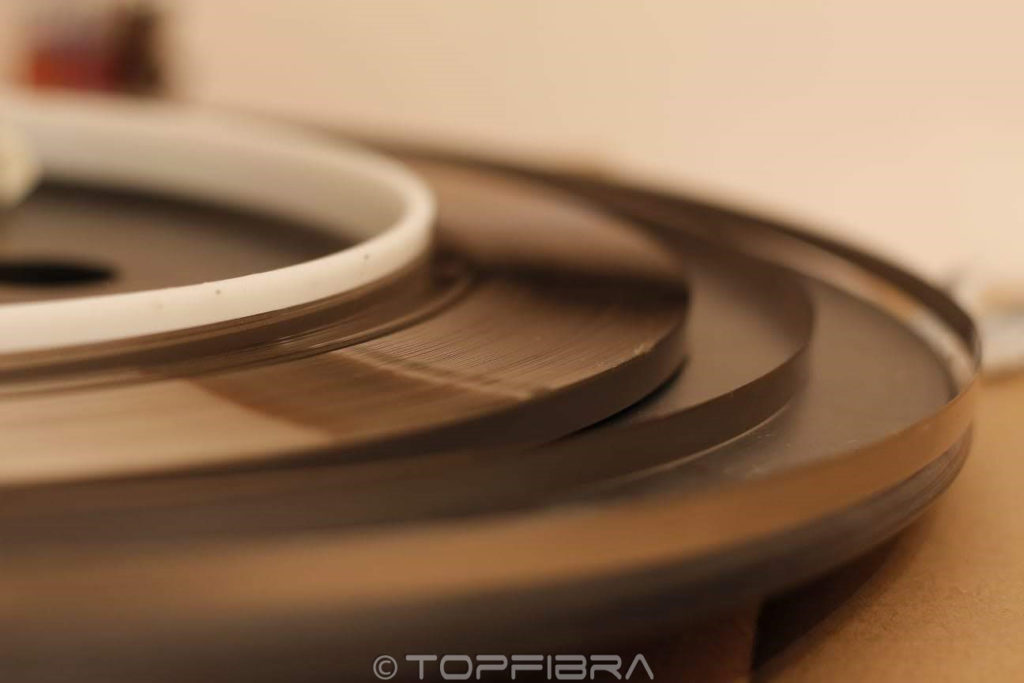 Low risk – Commercially available: Lastly, there are parts whose failure does not result in a shutdown and may be readily available. We recommend having them in stock anyway to reduce purchasing costs if used 3-4 times per year or with a delivery lead-time, which is longer than the planned maintenance interval.
The following spare parts fall into this category:
Pumps gaskets;
Air pressure indicator;
Special grease;
Exist head bearings.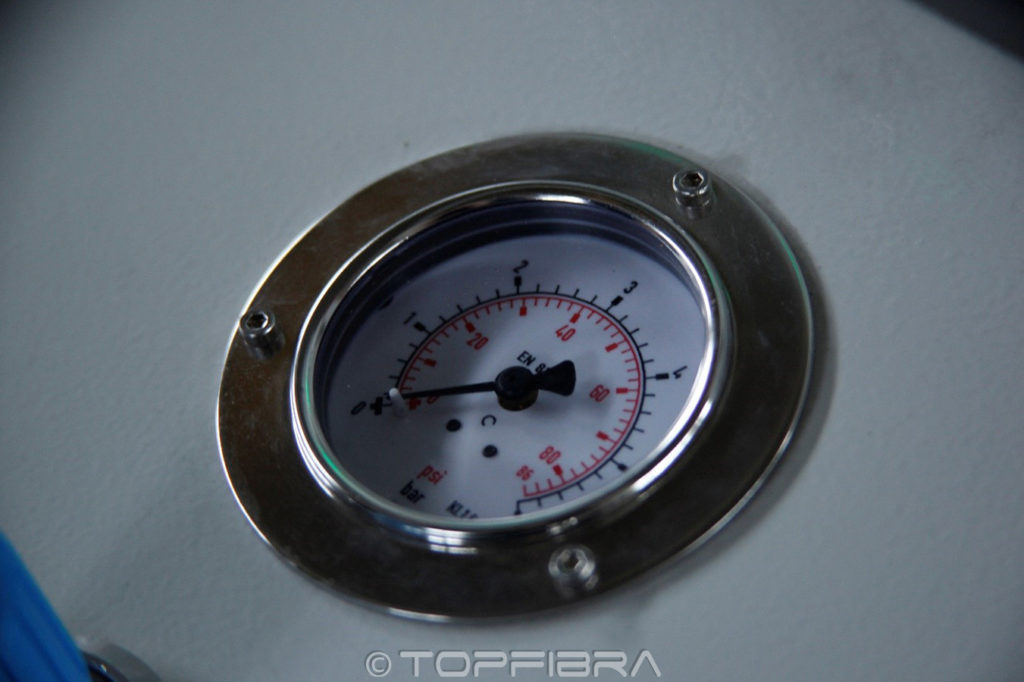 Planning your spare parts orders will ultimately lead to less frustration, lower costs, and above all, sustained production for your operations.
After completing your spare parts categorization, you need to avoid potential risks of spare part failures and improve spare part lifetime.
Let me explain shortly why it is important to improve your spare part lifetime.
Continuous Filament Winding production is a very specific technology. The best results are achieved if machine automation, mechanical design, and spare part and consumable utilized are working together harmoniously for maximum efficiency.
For example, if we consider the online CFW grinder for pipe's spigot, the rotation speed and the grinding steps will define the type of grinding tool you need to use. Moreover, suppose your machine is using an electrically powered and regulated grooving tool, with progress step control and an anti-burn-out system. In that case, you will be able to use better grinding tools and get a more precisely calibrated spigot.
Or, if we talk about the steel band, did you know that if the steel band has inconsistent widths (excessive tolerance range), that this is causing problems in the cutting blade's lifetime?
Read more about damages on spare parts caused by fatigue in the article Failure by Fatigue – An Elevated Risk on Standard CFW Machines.
Don't risk facing an unexpected shutdown. TOPFIBRA's Spare Parts Department will help you get the correct consumable and spare parts and understand the cause of unusual wear and tear on your machine.
I also invite you to subscribe to our newsletter to get the latest news on Topfibra's fidelity program, information about spare parts, and complete information about Effective Filament Winding® Technology, straight to your email inbox.