As founders of TOPFIBRA, we have spent most of our careers solving complex problems, fixing underperforming manufacturing plants and installing our high performance production lines in the filament winding composite industry.
Since the beginning, our focus has been the EFFECTIVENESS of results in the vast universe of FILAMENT WINDING, applying a very precise roadmap for the 360° evaluation of the project's needs.
Being pioneers in EFFECTIVE FILAMENT WINDING® technology we bring to our customers a proven method, techniques, skills, and processes for the design, production and installation of the equipment and products, to achieve THE PROFIT MAXIMIZATION OF THEIR INVESTMENT.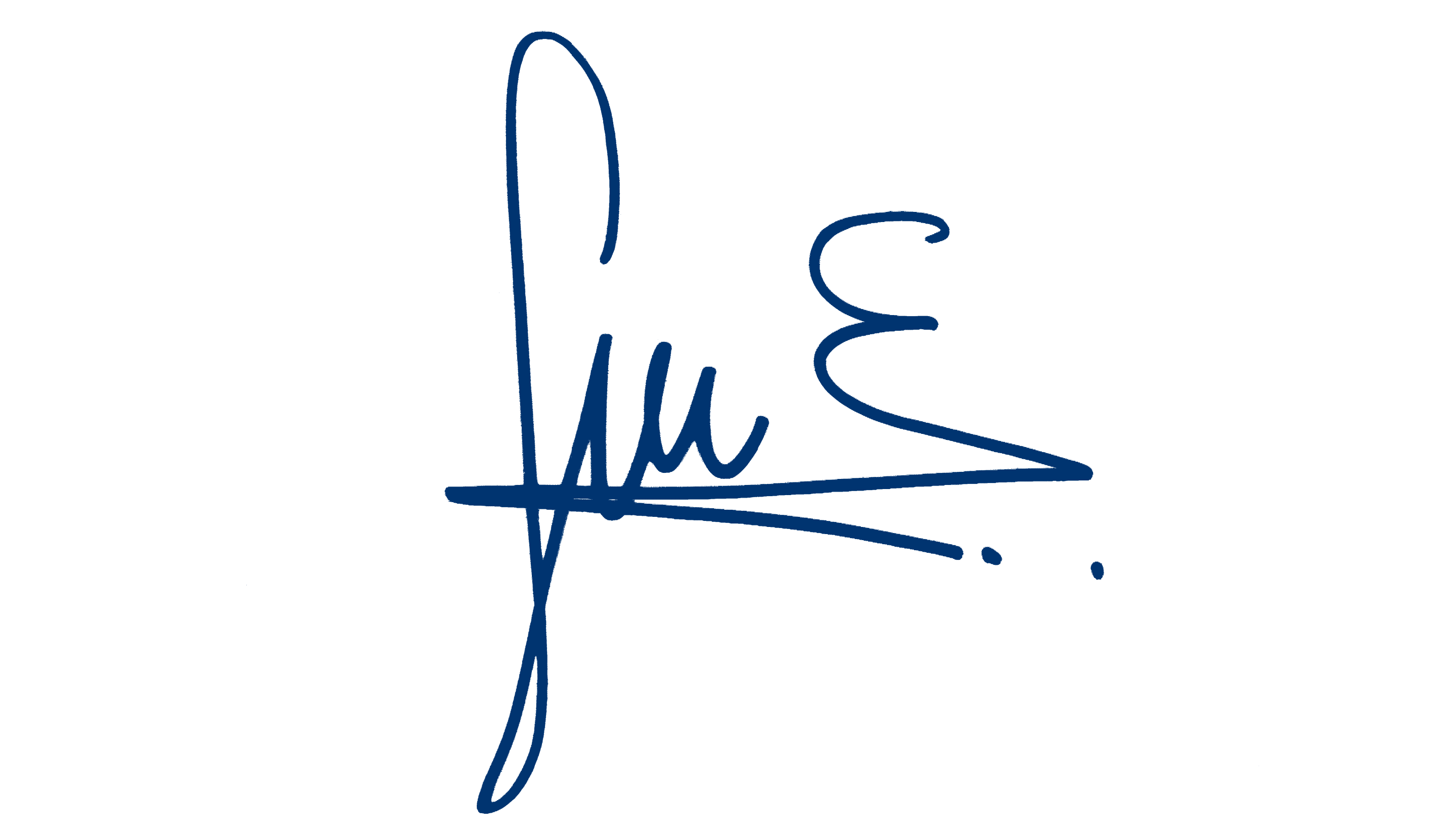 Mauricio Facchinetti
CEO & Co-Founder
Fabio Fracasso
CFO & Co-Founder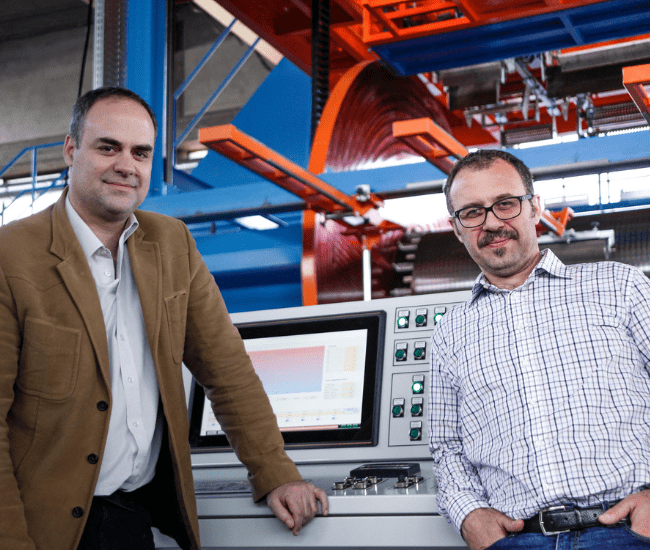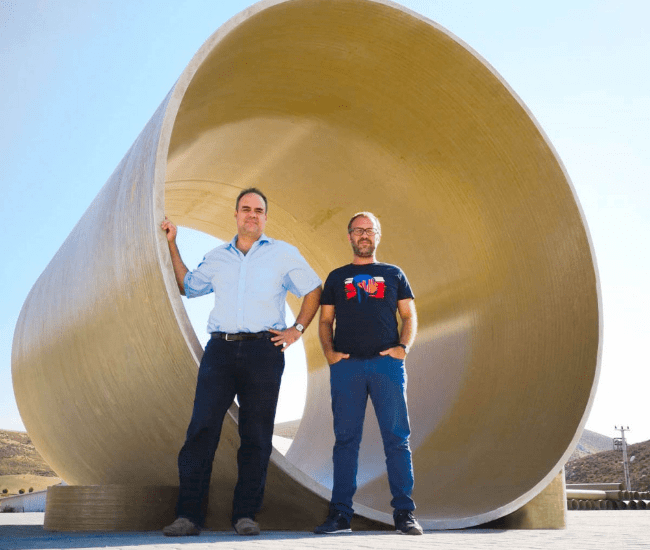 Our passion stems from a desire to see GRP (Glass Reinforced Plastic) and BRP (Basalt Reinforced Plastic) pipes widely used across the globe due to their exceptional characteristics.
We firmly believe that GRP pipes present the most effective and efficient solution for the safe transportation of water while minimizing energy consumption.

Our commitment is clear: to maximize profitability for businesses like yours by introducing revolutionary approaches to GRP pipe production.
EXPERIENCE & EXPERTISE IN THE INDUSTRY
We take great pride in our Expertise and Experience. 
With over 30 years of experience and the successful design of more than 40 GRP plants, our team consists of highly knowledgeable and reliable partners. 
We possess a deep understanding of the complexities of the GRP pipe market and production process, ensuring that we deliver optimal results for your business.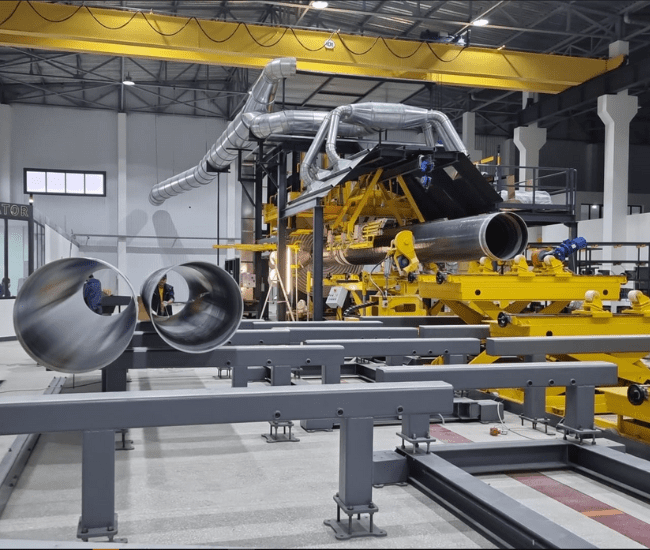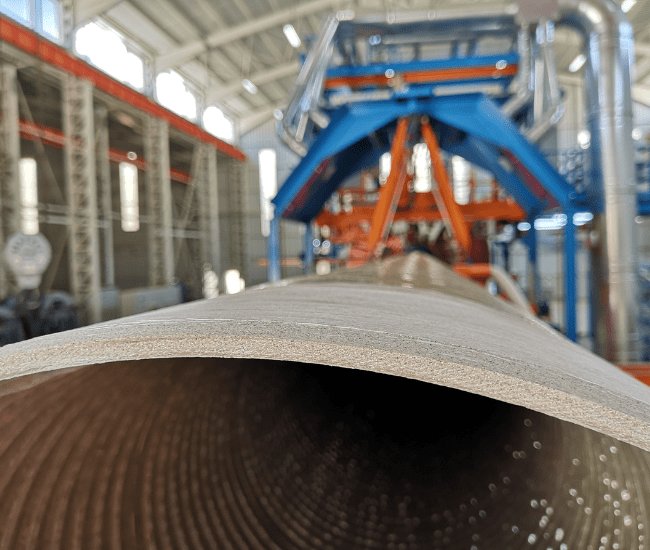 What sets us apart is our Differentiation through innovation and a data science approach. 
Our Electronically Controlled Continuous Filament Winding (E-CFW) Plant, combined with our EFW® Technology, goes beyond standard Continuous Filament Winding Plants, offering a unique solution that sets a new benchmark in the industry.
Subscribe to our newsletter
Receive valuable information and great insights on Effective Filament Winding® GRP pipe production.
FILL UP THE REQUIRED FIELDS BELOW AND SIGN UP