ENSURE A POWERFUL COMPETITIVE EDGE – PRODUCE WITH
EFW® PRODUCTION LINES
By applying our Effective Filament Winding® technology, we will highlight and analyse together with you all the critical variables and options to define, design, manufacture and install your optimal EFW® production Plant.
The equipment is prepared for any type of GRP manufacturing, electronically controlled, high precision, and self-calibrated auto-adjusting dosing system allowing you to set up a customized process for your raw materials for a profit maximization.
Finally, Something That
Ensures Profit

In The

Filament Winding Industry
Be Effective, and only then work on Efficiency! This is the secret to ensure and enhance your profit margins in GRP pipe production.
That's why TOPFIBRA has developed the EFW® technology and designed the EFW® Lines. With our EFW lines, you will create and maintain a competitive edge in the Filament Winding Industry.
Choose Your New EFW® Line To Achieve Results Previously Considered Impossible!
Find The Right Solution For Your
GRP Project
With experience in designing over
40 GRP plants
during a period of 17 years, TOPFIBRA has proven to be the
first-ever company
that focuses on profit optimization in the filament winding industry, through a
100% analytical approach
.
See what our
customers

have to say

about us

" EFW LINES: Reliable, Precise and Flexible! "
Mohamed Shayah, Plant Manager GRP production

" I would recommend TOPFIBRA to all companies where the GRP process is used in pipes and tanks. "
Jimmy Johnson Rodriguez, General Manager

" TOPFIBRA is an honorable extension for all GRP customers, especially manufacturers. "
Mohamed Abdallah, Maintenance Engineer & Admin

" TOPFIBRA's in-depth knowledge about the GRP Piping has helped us to optimize our CFW Pipe production. "
Vijay Rajpurohit, Managing Director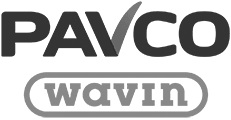 " TOPFIBRA staff is highly committed, so we can count on their assistance in the shortest possible time. "
Angela Maria Donoso Rojas, GRP Chief Technical Director

" I am counting on TOPFIBRA's indications and advice in the future too. "
Contact Us and Let's Talk About Your Next
GRP Project!
Read the
latest news

from TOPFIBRA
subscribe to our newsletter
RECEIVE VALUABLE INFORMATION AND GREAT INSIGHTS ON EFFECTIVE FILAMENT WINDING® GRP PIPE PRODUCTION.