Finally, Something That
Ensures Profit

In The

Filament Winding Industry
Make profit in the filament winding industry by using the innovative Effective Filament Winding® technology developed by Topfibra.
EFW® method involves the creation of a flow diagram (a map), describing each and every step, avoiding any disruption in the complete process.
ENSURE A POWERFUL COMPETITIVE EDGE – PRODUCE WITH
EFW® PRODUCTION LINES
Take advantage of innovative solutions never offered before in the past. By applying our EFW® technology, you will be able to optimize your EFW® production lines by reducing waste and thus making significant profit margin.
The equipment is prepared for any type of GRP manufacturing, electronically controlled, high precision, and self-calibrated auto-adjusting dosing system allowing you to set up a customized process for your raw materials for a profit maximization.
Choose Your New EFW® Line To Achieve Results Previously Considered Impossible!
Find The Right Solution For Your
GRP Project
With experience in designing over
40 GRP plants
during a period of 17 years, TOPFIBRA has proven to be the
first-ever company
that focuses on profit optimization in the filament winding industry, through a
100% analytical approach
.
See what our
customers

say

about us

" EFW LINES: Reliable, Precise and Flexible! "
Mohamed Shayah, Plant Manager GRP production

" I would recommend TOPFIBRA to all companies where the GRP process is used in pipes and tanks. "
Jimmy Johnson Rodriguez, General Manager

" TOPFIBRA is an honorable extension for all GRP customers, especially manufacturers. "
Mohamed Abdallah, Maintenance Engineer & Admin

" TOPFIBRA's in-depth knowledge about the GRP Piping has helped us to optimize our CFW Pipe production. "
Vijay Rajpurohit, Managing Director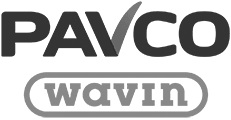 " TOPFIBRA staff is highly committed, so we can count on their assistance in the shortest possible time. "
Angela Maria Donoso Rojas, GRP Chief Technical Director

" I am counting on TOPFIBRA's indications and advice in the future too. "
Let's Talk About Your Next
GRP Project!
Read the
latest news

from TOPFIBRA
subscribe to our newsletter
RECEIVE VALUABLE INFORMATION AND GREAT INSIGHTS ON EFFECTIVE FILAMENT WINDING® GRP PIPE PRODUCTION.