We are going to send another order for electronic spare parts to our customer to keep the efficiency of his CFW machines over time.
The logistic department has even prepared a customized packing to protect the electronic cards during the shipping period and to avoid possible damages.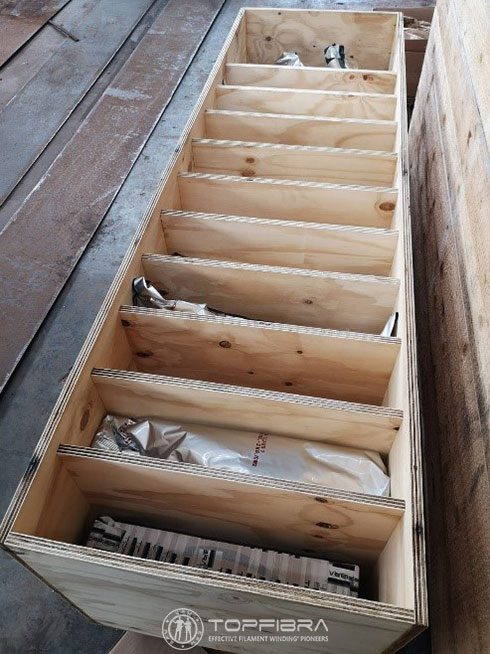 If you are asking yourself if is it possible to increase the efficiency of your GRP plant by structuring a maintenance system, we suggest that you read about the 3+1 cornerstones of the Total Productive Maintenance (TPM).
Implementing TPM not only enables you to prevent failures, but also reduce defects, shutdowns, machine downtime, reprocessing and adjustments.